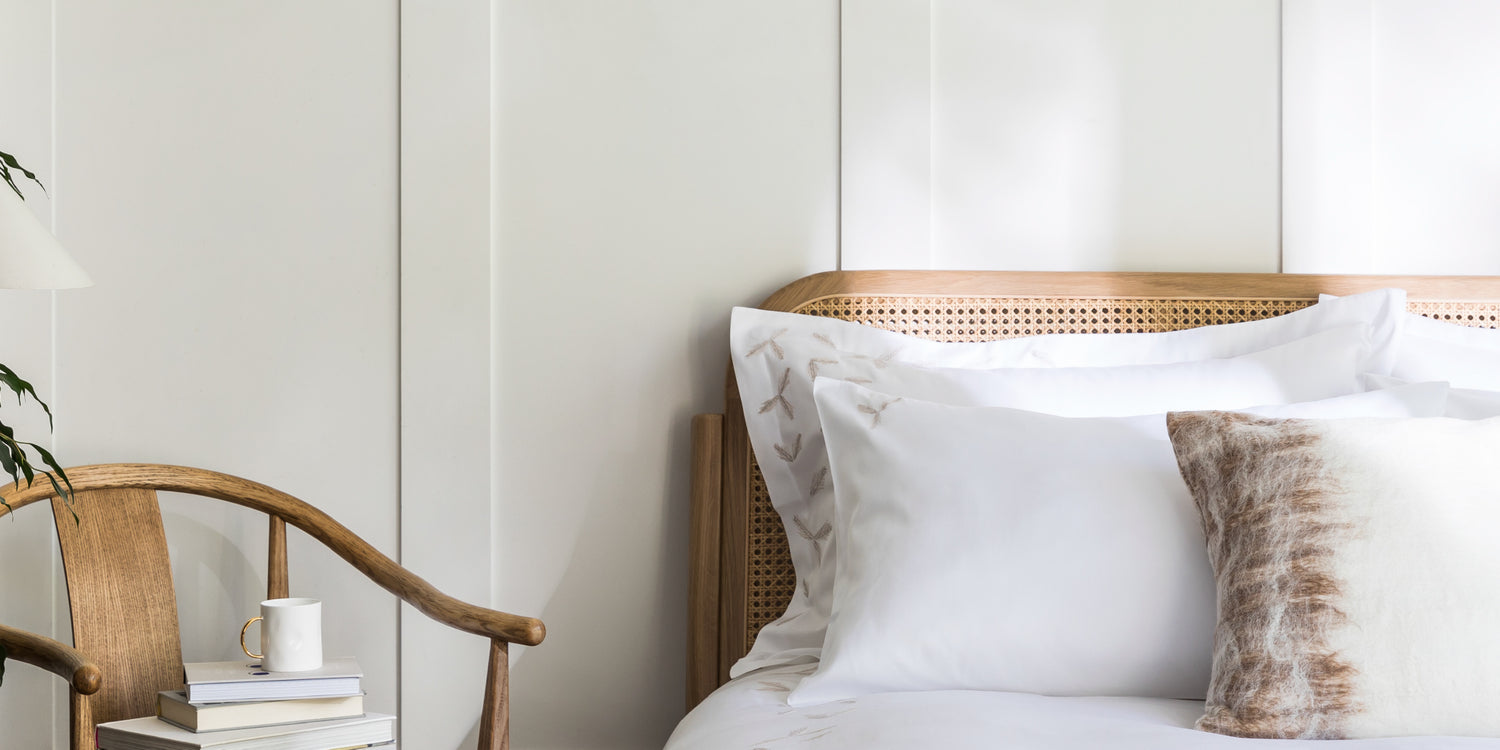 Care
Making things that last is an important part of sustainability, and things last longer when they are well cared for. Our products are easy to clean — be sure to read the washing instructions provided here. Above all, avoid using bleach and wash your bed linen in cold or lukewarm water.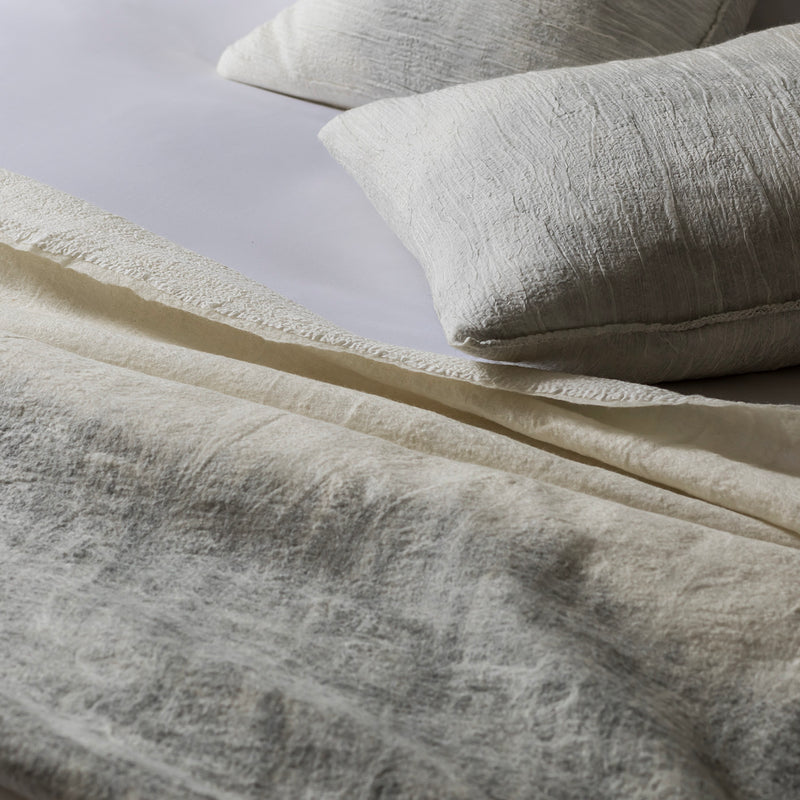 Caring for your cushions and throws
Our Nuno cushions and throws are handmade, delicate and should be handled with care.

- Dry clean or hand wash in cold water with a mild soap.
Reshape after washing and lay flat to air dry.
- Avoid agitation, wringing or ironing.
- Some very slight shrinkage may occur with washing.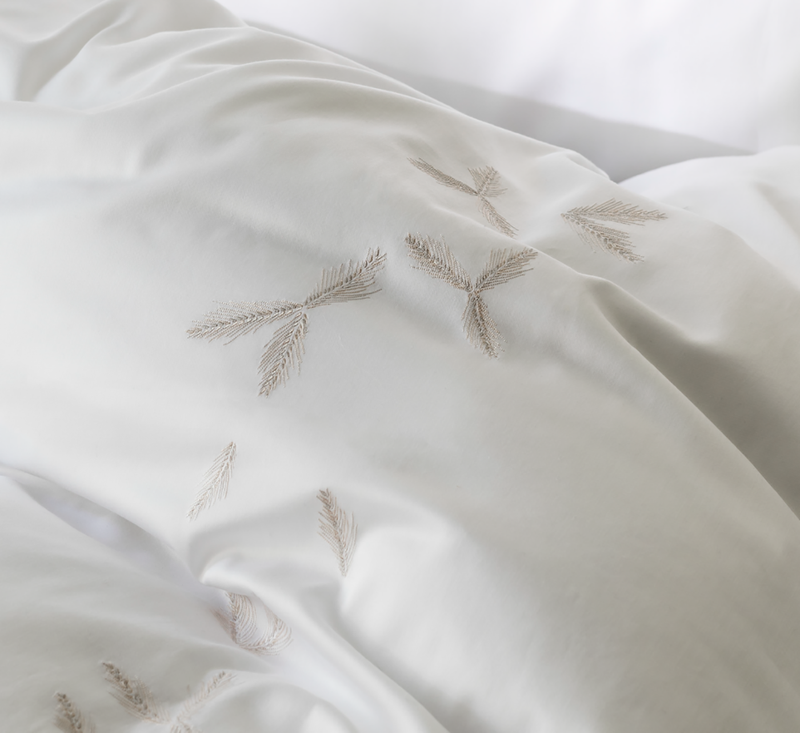 Caring for your bed linen
Taking good care of your bedding preserves its quality.

- Wash at low temperatures (below 30 degrees Celsius).
- To preserve the embroidery — especially on our Collection range — wash duvet covers and pillowcases inside out.
- Hang or tumble dry on low heat.
- Wash light and dark colours separately.
- Do not bleach. Ever.
- Do not dry clean.
- Warm iron.